Installation Services
At Top Class Installations, we specialize in the installation of all mobile electronics systems, with an emphasis on GPS Fleet Tracking Systems and Mobile Camera Systems.
GPS Fleet Tracking Systems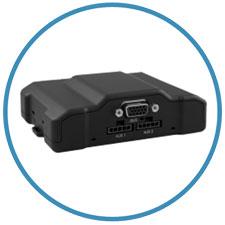 Maximize Revenue… Boost Productivity… Save Fuel… 24/7 Vehicle Visibility. Save Lives
GPS fleet tracking systems allow you to increase productivity by tracking your vehicles and measuring the performance and behavior of your drivers and mobile workers.  Businesses that implement GPS fleet tracking systems report that they are able to accomplish more jobs each workday without adding additional headcount or vehicles.
Boost Productivity…
Completing more work with the same number of employees and vehicles dramatically improves productivity and decreases operational expense. Businesses have reported up to a 20 percent increase in work orders completed.
Save Fuel…
GPS tracking systems allow managers to monitor actual mileage per gallon and idle times of vehicles, assisting them in identifying inefficient drivers, correcting bad habits and picking out vehicles in need of maintenance. By taking active control of fuel consumption and educating drivers, managers can optimize and streamline fuel costs as a segment of total fleet costs.
24/7 Vehicle Visibility…
With GPS fleet tracking systems, dispatchers can view vehicle status at all times. This results in increased efficiency and improved customer service.  Many providers have mobile apps available which allows this from any mobile device.

Backup Camera Systems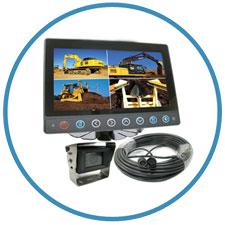 Improve Driver Visibility… Reduce Liability… Save Lives
Whether you drive a small delivery vehicle, a large commercial truck or construction equipment, a backup camera system is a safety tool you need.  Backup camera systems reduce blind spots which helps prevent accidents, injuries and saves lives. An efficient backup camera can also save fleets money by preventing accidents, expensive repairs and false insurance claims.
The initial cost of installing a backup camera may be immediately offset by a discounted insurance premium.  Considering the nominal upfront costs, backup camera systems have become a necessity for all vehicles. According to the National Highway Traffic Safety Administration, more than 15,000 injuries and 200 deaths occur each year as a result of backup crashes. Children under the age of five accounted for 31 percent of those.  The average backing collision claim costs thousands of dollars if just the vehicle or property has been damaged, and hundreds of thousands, if not millions, if personal injury occurs.
Dash Camera Systems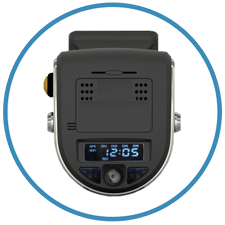 Record In-Vehicle Driver Activity… Protect Against Insurance Fraud… Capture The Unexpected
The level of detail captured by today's dashboard cameras, particularly dual-lens systems that record in-car activity at well as on-the-road action, mean that they can offer fleet owners/managers the ability to monitor their vehicles and drivers activity easily and effectively. At the same time protecting insurance premiums, particularly in light of staged auto crash scams, owners can rest assured that they have a complete understanding of their drivers' activity and behavior as well as a highly-detailed record of their vehicle's usage.